After checking out of our hotel and leaving our luggage to collect later, we set ourselves up for the day with cooked breakfasts in a nearby pub and then made our way to Hurst Street where we had booked a tour of the Birmingham Back to Backs terraced houses which are now operated as a museum by the National Trust.
Tours last approximately 90 minutes and are limited to around 8 people as the rooms are very small. We had booked by phone a few weeks in advance as we thought Sunday mornings would be popular. The tours cost £8 per person but are free of charge to members of the National Trust.
It was suggested that we arrive 15 minutes early to take a look in the small museum before starting the tour. This was worthwhile as it provided us with background information about these types of terraced houses and their occupants. These houses are preserved examples of similar homes built around shared courtyards, constructed for the rapidly expanding population of Britain's industrial towns. The houses were restored by the Birmingham Conservation Trust and opened to the public in 2004. Each of the four homes is decorated and furnished as it would have been in a different era, 1840's, 1870's, 1930's and 1970's.
Meeting our guide, we were escorted down a dark, narrow alleyway to the Back to Backs courtyard. Here we viewed the communal area where families did their washing, men brewed their beer and where we glanced in the 'privy' shared outside toilets families had to queue up to use and take a candle if it was dark so that they could see where they were going. The first home we explored was the 1840's which was lit by candlelight and because of wallpaper taxes being payable at that time, families applied stencils to their walls. Each of the Back to Backs has just one room downstairs with the only outside door leading into this room. There was a small kitchen corner but water had to be brought in from the well, with heating and cooking coming from the cast iron range. A very narrow, winding staircase led upstairs where we found a bedroom with basic furnishings. In this room a cloth separated the beds, with the householders sleeping at one side and their paying lodgers at the other.
In the 1800's the court was occupied by button makers, woodworkers and tailors many of whom worked from home. By 1900, the ground floors had been converted into shops and many buildings remained as homes until 1966 when they were declared unfit to live in. The tour highlighted the overcrowding and hardships people had to endure and it is so pleasing that the National Trust were interested to buy these homes and save them for the nation as they are such a contrast to the majority of their stately home properties.
After our tour ended we headed for The Mailbox, an exclusive shopping mall in the city centre which opened in 2000 on the site of the Royal Mail's main Birmingham sorting office which at one time was the largest mechanised sorting office in the country. A branch of the designer department store Harvey Nichols is to be found here alongside wine bars and restaurants with their terraces overlooking the Worcester and Birmingham Canal.
On Level 3 we came across BBC Birmingham which has a visitor centre with free admission. The visitor centre covers two floors and was very interesting with its interactive exhibition showcasing content from the BBC. We were also able to look through virtual reality glasses at a BBC 360 degree video. Upstairs we glanced through the windows of the BBC West Midlands studios, tested our skills at reading the weather forecast using the autocue and had our photos taken with a mock up of the Strictly Come Dancing judges. It was all good fun and for those interested, guided tours can be taken around the studios. We actually went on a similar BBC tour at MediaCityUK and you can read about our experience there from the link at the end of this post.
Strolling along the canal towpath, it was just a short walk from The Mailbox to Brindley Place which is a canal side development named after the 18th century canal engineer James Brindley. Formerly this area was the site of Birmingham's industrial past but when British manufacturing declined in the 1970's factories gradually closed down and the waterfront buildings became derelict.
It has now been transformed into a vibrant part of the city with pleasant landscaped walkways, squares and footbridges making it easy to access the many bars and restaurants that line each bank. The area is also home to the National Sea Life Centre, the Crescent Theatre and the International Convention Centre. Short pleasure boat trips can be taken along the canal and we found it to be a very attractive place to take an afternoon stroll.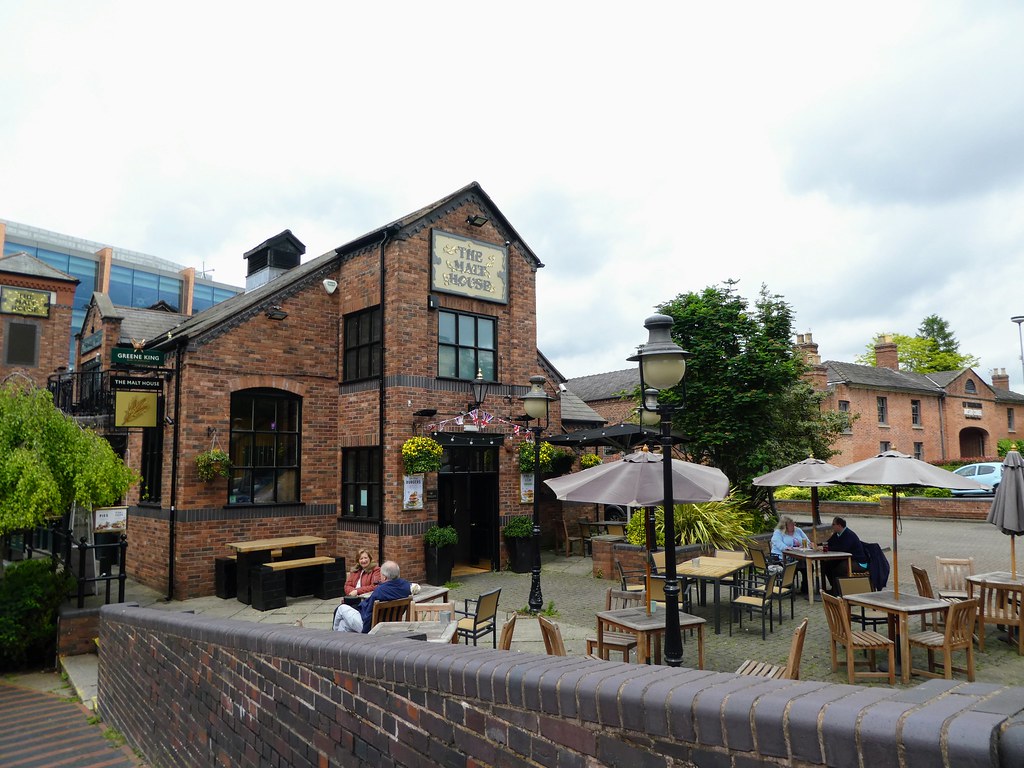 It was then time to head to a cafe for a light snack before returning to the Travelodge to collect our luggage for the train journey home. Our long weekend in Birmingham had been lovely, we'd planned in advance what we hoped to see and do and our days were fun filled and busy – just as we like them to be. I would recommend Birmingham for a short break, there's no need to bring a car, using trains to the university and the Black Country Living Museum is easy and the city centre is compact enough to be able to walk everywhere. Hopefully it won't be too long before we make a return visit to Birmingham as the city has much to offer visitors.
If you have enjoyed reading this post you may also like:
Other posts in this series:
Similar posts:
The Black Country Living Museum